… Online Stores For Every Need …
We develop eCommerce solutions based on today's best technologies to ensure we are providing our clients a best of breed service on the best of breed platforms. We are constantly evaluating solutions in the eCommerce marketplace that best help our clients achieve the type of results they expect.

Advanced Functionality
Code Languages Support including PHP5, Perl, Python, Ruby on Rails, and more.
State of the Art Hosting
Feature Rich Hosting using enterprise class networking .

Highly Secure SSL Certificates
Secure online transactions & Inspire Customer Confidence
We believe in eCommerce solutions that are feature rich, flexible, and scalable.

eCommerce is the abbreviation for 'Electronic Commerce'. It denotes any form of business or commercial transaction that comprises of the transmission of information via internet. The forte of an eCommerce website is buying and selling physical or digital products online. eCommerce can be conducted for from businesses to consumers (B2C), from business to business (B2B) or from consumer to consumer (C2C).
The main purpose of an eCommerce website is to enable the businesses and consumers to be a part of the online economy and international market without dealing with any barriers of time and distance. Through online eCommerce a direct channel is established between the businesses and consumers. Examples of eCommerce websites include electronic payment, online shopping, internet banking, online auctions, online ticket booking etc.
eCommerce is one of the fastest growing sectors over the internet. It has shown exponential growth over the past years and it is expected to grow at an accelerating pace in the future.
The main reason behind this is that people prefer using internet for various things like shopping, comparing prices, booking travel tickets, booking accommodations etc. eCommerce makes a business more efficient, affordable and much more convenient.
There are three simple steps for setting up an eCommerce website:
Setting up a legitimate business entity
Determining the appropriate niche for the business
Launching your eCommerce website
Creating a genuine business entity is always the first step of setting up any business. The next step is to determine the appropriate niche where you will be selling your products / services online. Locating a market gap or improvising on an existing niche will secure the online future for you. The final step would be to launch your eCommerce website that enfolds your business philosophy and after this, you will be fully equipped to reach the consumers.
How can 24×7 Central Services Help You To Start Your Own eCommerce Website?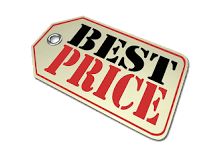 With 24×7 Central Services, you are in safe hands! The process of establishing a successful and impressive eCommerce website is tedious and challenging. We are with you for achieving your vision! 24×7 Central Services presents a variety of eCommerce solutions that are apt for newbies and experienced users as well. A simple setup process is provided through a user-friendly setup-wizard, simple interfaces, shop designer, advanced features etc. With all the features provided by 24×7 Central Services, converting your dream into reality will not be very hard for you.
Create An eCommerce Website With 24×7 Central Services
Setup your eCommerce business website with 24×7 Central Services. Through any of our eCommerce hosting platform, you can ensure that your website is up and running with minimum efforts. With the eCommerce hosting packages provided by 24×7 Central Services, you get the flexibility of creating and changing your website on the basis of your current business goals.
The eCommerce hosting solutions are apt for the businesses looking for:
Simple set up process
Preferred web design
Marketing tools
Small Biz
Best for start-ups
10GiB Storage Space

100GB Monthly Bandwidth

Product Catalogue

Free Payment Gateway

Social Network Connections

FREE 24/7 Support
Entrepreneur
Best for SME's
25GiB Storage Space

250GB Monthly Bandwidth

Unlimited Product Catalogues

FREE Payment Gateway

FREE Store on Social Networks

FREE 24/7 Support
Enterprise
Best for eBrands
250GiB Storage

2500GB Monthly Bandwidth

Unlimited Product Updates & Backups

FREE Payment Gateway Integration

FREE Android Store App

FREE 24/7 Support
eCommerce Development
Online retail websites are highly complex with multiple payment methods, shipping methods, tax codes, promotional discounts, etc.
Eliminate performance anxiety and trust our expert team of developers that are certified in eCommerce development.
Whats More ?
Maximize your online potential with marketing solutions that increase brand awareness, engagement, and revenue.
24×7 Central Services offers: content writing, conversion rate optimization, SEO, PPC, email marketing, social media ads, and more.
We will help make your ecommerce website your most effective selling tool. We integrate your website with social media to help users engage with you online.

Request a Quote !
+91 9987 797 247