The fitness industry is growing at a rapid pace, and more and more people are turning to online fitness applications to help them meet their goals. In this guide, we'll look at how you can launch your own online fitness application in simple steps that anyone can follow, from beginning to end. We'll also examine several popular applications currently available on the market, as well as some upcoming apps we're excited about! The time has never been better to get started building your own fitness app—so let's do it!
Research your competition
The fitness app market is crowded and competitive. In order to have a fighting chance, it's important to do your research and make sure you know who else is out there. Are you better, different or cheaper than similar applications? You'll want to understand what your customers are asking for and which features will help you differentiate from your competition—in addition to being valuable for users. This could mean adding a feature like real-time chat or live streaming workouts in addition to meal plans that cater specifically to each user's diet preferences and goals. All of these will be helpful in making sure you reach as many potential customers as possible. Don't forget about timing: if you're launching during a time when there are already other big players in your space, consider focusing on smaller markets first and building up awareness before tackling larger ones. When you launch your application on iOS, focus on Android; when you launch internationally, focus on local markets first. Being able to identify gaps in your competitors' strategies can also provide opportunities for differentiation by leveraging them. For example, if you see that one competitor doesn't offer live streaming but another does, that might be a good way to stand out in their crowd.
Choose the right platform
In addition to deciding how your online fitness application is going to work, you need to select a platform. There are many options—Facebook, Google+, Instagram and Twitter, just to name a few—but you should consider what makes sense for your app. If possible, choose a platform that will enable you live stream content so users can chat with each other and interact as they're watching or participating in classes. That way everyone can feel more connected even if they aren't in a real-time physical class together.
Also, when it comes to diet plans, don't make any promises you can't keep. You want people to trust your advice and know that their success is dependent on hard work and dedication. Make sure to take responsibility for mistakes by using I statements rather than placing blame elsewhere. For example, say I forgot my gym bag at home today, but I have time to go back and get it before my workout starts. I'm sorry about missing today's workout; hopefully I'll be able to catch up tomorrow! This shows that you care about being honest with your clients and keeping them informed of every step of your journey toward their goals.
Finally, remember that real time chatting allows your followers to ask questions and learn from you in ways not available through social media alone. Live streaming gives you a chance to demonstrate expertise, give personal attention to participants who need help and create a community where users feel comfortable reaching out with their concerns. When launching an online fitness application remember these tips: choose the right platform, live stream classes/training sessions/videos and always use I statements instead of placing blame on others or yourself.
Create a Demo Video
Demo videos are exactly what they sound like: videos that demonstrate your product. They're a great way to get potential users excited about your idea and can help kick-start fundraising efforts. When people know exactly what they're going to get out of your product, it's a lot easier for them to part with their money. Use real time chat and diet plans, Live streaming and social integration makes communication between users easy and quick. Whether you're in your home office or on vacation, you'll always be connected to your customers. We also provide diet plans that will help you stay on track while using our application. We want you to succeed so we've made sure our app is available 24/7 so there's no excuse not to reach your fitness goals! Our live support is there to answer any questions you may have during your workout as well as when planning meals and tracking progress. We are focused on helping you lose weight and making it sustainable by helping you change bad habits into good ones. As always we recommend getting advice from a medical professional before starting any diet or exercise program. Get started today!
Tips & Advice: Make sure your demo video covers every aspect of how your product works including: 1) how do I set up my account? 2) How do I log in? 3) What features does my account include? 4) How do I search for a specific service provider? 5) What does my dashboard look like? 6) How much does each service cost?
Design your interface based on user feedback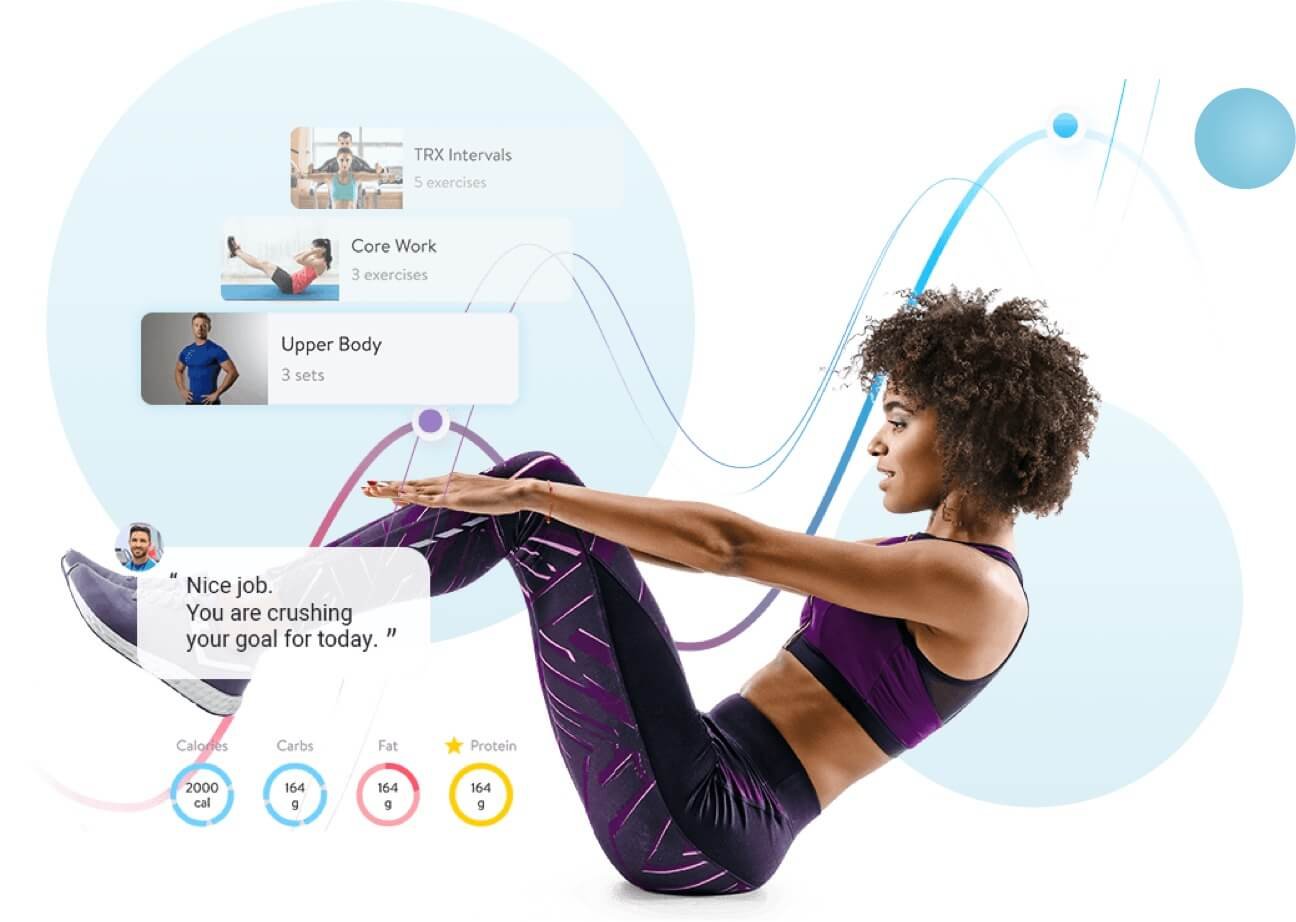 One of your first tasks is to get feedback from potential users, and build out your interface based on that input. When you develop an online fitness application, you'll want it accessible for as many people as possible, so real-time chat is a must—in order for new users to start using your program immediately. You'll also want to include diet plans designed by fitness professionals and set up tailored workouts geared toward people at different levels.
Integrate the app with other platforms
The great thing about having an app is that you can integrate it with other platforms. For example, you could link your fitness app with a heart rate monitor, so if your heart rate spikes during a workout, your trainer will be notified and can start a discussion via real-time chat. This is useful if you're training remotely or are injured and cannot visit your local gym. Or perhaps you want to give members access to certain features only when they're at their local gym—in which case, you could ask them for their location and then enable specific features only when they enter their local area. Location-based services have been around for years, but they really come into their own when used in conjunction with apps.
Promote pre-launch with viral strategies
It's important to start marketing your online fitness application early. You can use social media, email, real-time chat and even your own website for marketing pre-launch. Keeping a steady stream of traffic is crucial if you want a successful launch. Make sure that you have everything in place before launch day so that you can monitor it all from one location without being tied down to one computer or device. Use tools like Google Analytics to track how many people are visiting your site, how they got there and what they do once they get there. Be prepared with ways to follow up with interested parties who visit your site but don't purchase right away.
Launch and test for bugs
Once you've got everything ready, be sure to launch and test for bugs in your application as soon as possible. Use a real time chat tool, such as Mighty Networks, which enables you and your team members to have real-time conversations about bugs and features. This will enable you to solve issues faster than if everyone were on different communication platforms. It's also crucial for collaboration among team members who may not all be working at once or in close physical proximity with one another.
Get reviews from experts in the field.
There are other fitness apps out there, and some of them have a great deal of expertise behind them. Before you get too far into your project, it's a good idea to pick their brains about what's worked for them in terms of design, layout, and execution. These reviews can give you real-time insight into how your app could be implemented effectively. If they aren't able to help with feedback or suggestions, at least consider linking back to their website from yours as a thank you for taking time out of their day to speak with you. As always, positive press is never something that should be overlooked.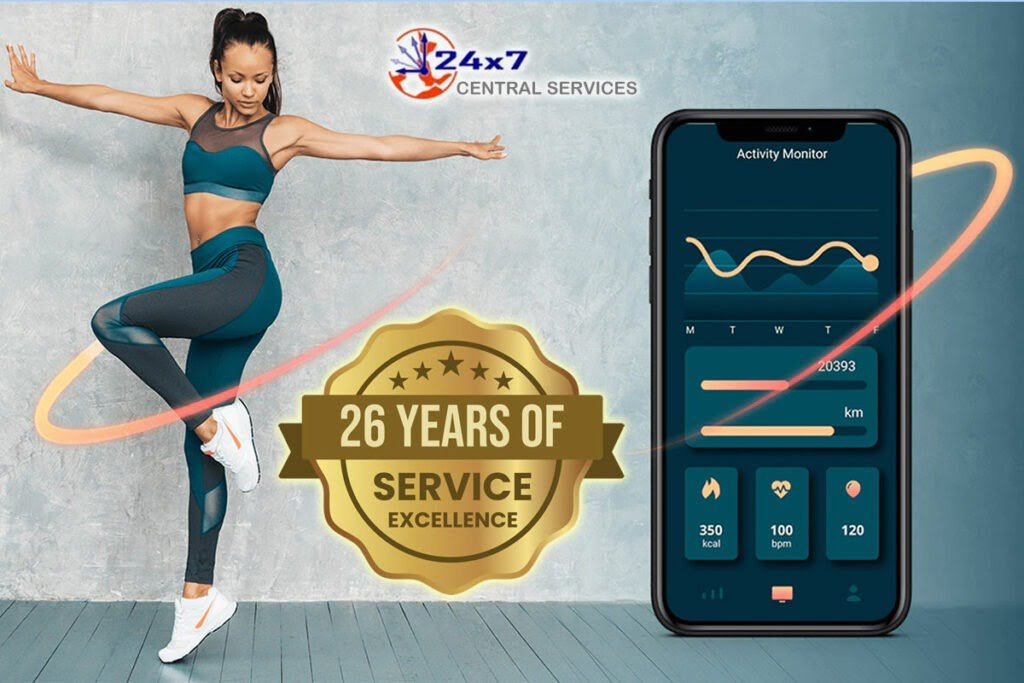 Launch Your Online Fitness Application
Get branded fitness & training mobility solutions, ensuring ample growth for your fitness business.
Live Streaming | Diet Plans| Real-time Chat| Activity Tracking