Your online course deserves the best!
Your own LMS creating by the e-learning experts.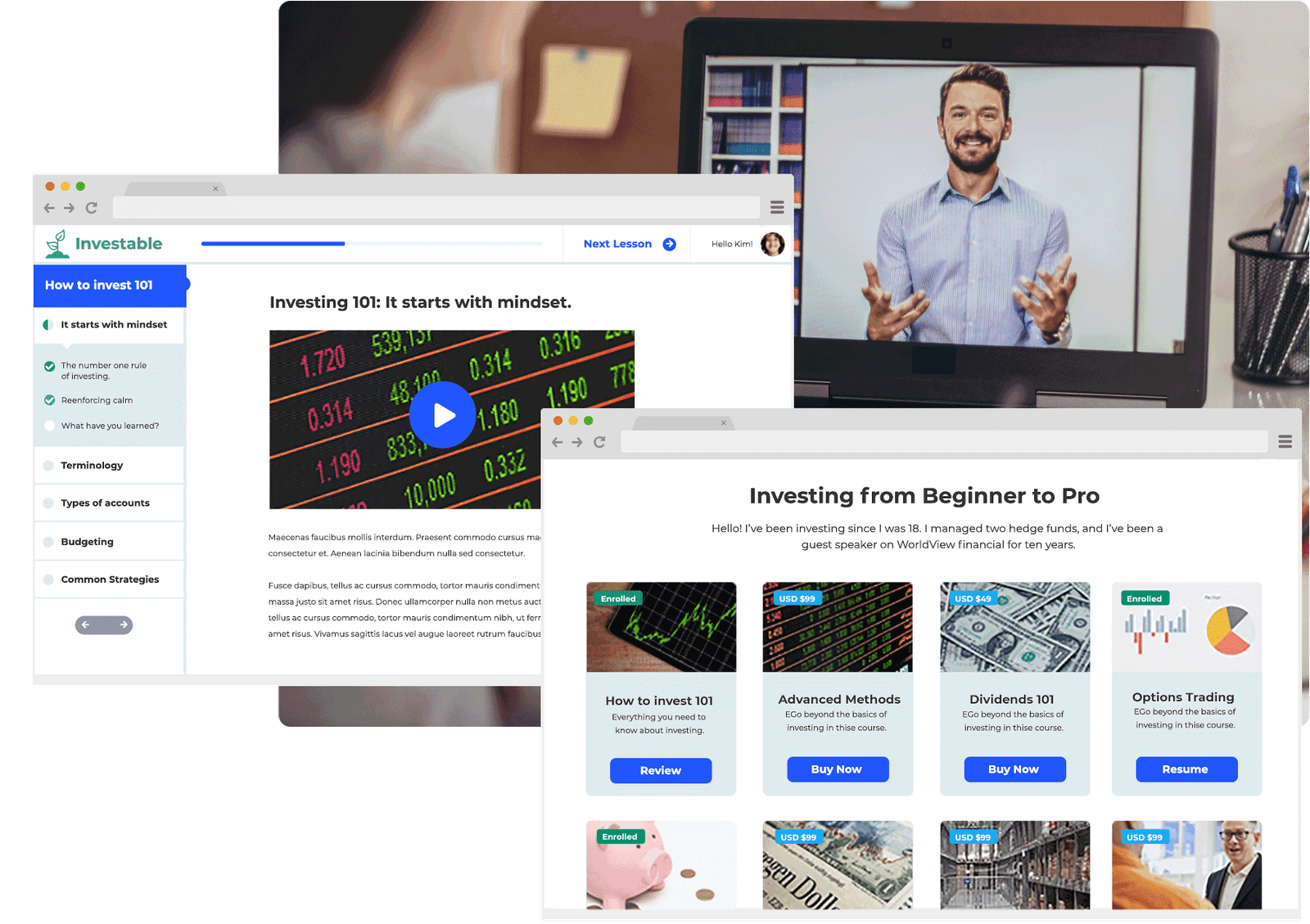 The online course platform created by e-learning experts
Structured to Maximize Content Delivery
The LMS course content is structured using leading online learning principles to maximize your content delivery and increase completion rates.
Superior Quizzing Capabilities
The most powerful quizzing engine in the industry engage students with eight different question types, any form of media supported, graduation levels, automation sequences, and more!
Immersive Learning Experience
Create a learning experience, not just courses, as a seamless extension of you and your brand. Your students will learn more and you will look good in the process!
Built to Grow with You
Create additional content layers, splice out content for micro-courses, add gamification, group learners into cohorts, automate notifications, and so much more!
Don't just sell courses, sell more courses.!
With this program, you have complete control when selling your online courses. Choose the pricing model, up-sell offerings, reminder notifications, and watch your sales soar!
Use Any Pricing Model
One time sales, subscriptions, memberships, bundles, and more.
Any Payment Gateway
Instamojo, Razorpay & 300+ others with our Integrated eCommerce Program.
Renewal Reminders
Automatic renewal notifications. No renewal? Choose to remove access.
Refund Protection
Scheduled content to lower your refund rates and increase revenue.
Everything you need to succeed with your online course.
Automatically deliver content according to a predefined schedule, at the exact time when your students should receive it. Add a notification e-mail to be delivered at the same time.
Interact with learners based on actions they take (or don't take) in your courses. Have some students that are behind? There's an engagement trigger for that too!
Create groups of learners (and sub-groups within those groups), add learners to membership levels, bulk-enroll a subset of learners into multiple courses, automatically remove course access, and more!
Encourage learners to complete quizzes and courses by awarding certificates, points, and badges as they progress. Reward them for individual tasks, or for completing a group of courses!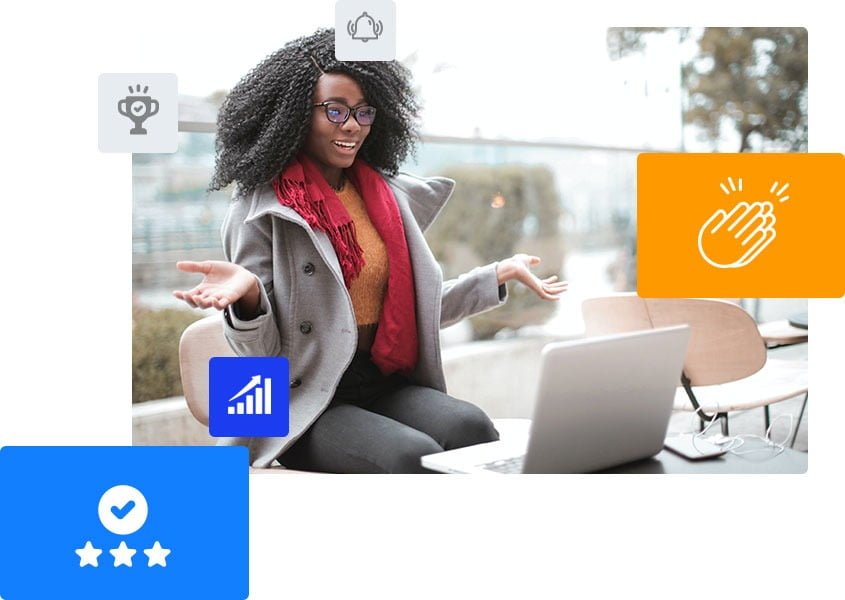 Education & eLearning Project
Provide students with a more personalized eLearning experience through the use of cutting-edge technology.
Fill in these details and our team would get back to you.
We appreciate your patience and usually respond within 24 hours.