Historically, sales have surged at festivals around the world for both online and physical retailers. More and more people are choosing to shop online as e-commerce transforms the online retail industry. The selection is influenced by the simplicity of purchasing, the vast array of options, secure online payments, and—most importantly—the alluring discounts provided by the platforms. Your main objective as the owner of an e-commerce website should be to take advantage of this increase in visitors throughout the holiday seasons. But it's simpler to say than to do. To handle such traffic spikes on an e-commerce website, you must prepare in advance. During such busy times, you wouldn't want your website to frequently go down.
The sorts of hosting you are employing are the first step in optimizing any website. The abundance of reliable solutions leaves e-commerce firm owners with too many options. But powerful and cost-effective hosting options for e-commerce websites can be found in hosting types like cloud hosting or VPS hosting. You can easily handle an unanticipated spike in traffic thanks to the scalability and cutting-edge security features included with cloud hosting.
Managing E-commerce Website Traffic During Peak Season: Actions You Can Take
Make sure there are no downtimes on your website: During the holidays, downtime might make or break your fortune. Even if you have done everything correctly—stocking up, running ads, etc.—if your website is unavailable, your entire goal will be for naught. Common resources used by traditional hosting solutions could prove inadequate for an e-commerce site amid an unexpected traffic spike. Your website might buckle under the weight. However, the finest hosting platform for your e-commerce website is cloud hosting. To learn about the restrictions associated with your hosting type and to prepare in advance, speak with your hosting provider in advance. You can set up tools to keep track of the uptime rating for your website. According to surveys, the leading e-commerce websites maintained a 99.9% uptime score during a spike in seasonal traffic.
Make sure your pages load quickly: More than 40% of your potential clients may leave if it takes longer than three seconds for a page to load. Page load speed is not only critical for SEO results but also for improving user experience. Speed sells, in other words. Use tools like Google's PageSpeed Insights, which not only assesses many page speed-related characteristics but also makes suggestions for improvement. Your conversion rate can increase by an astounding 66% with just a 2-second acceleration in page speed.
Boost security to inspire client trust: Make sure your website is secure to handle the influx of visitors. There are numerous techniques to secure your website. A two-step authentication procedure should be used by all administrators. An antivirus program and firewall must be installed on the server. Additionally, you can secure your website by preparing for DDoS attacks. Websites that have an SSL certificate loaded connect with the server using an encryption scheme. Since e-commerce websites contain valuable user data like credit card numbers and personal information, this is a feature that is required to have.
Utilize the CDN: A CDN is a service that allows websites to create static material and store it on servers all over the world. The information is loaded from the closest nearby area when a user accesses the website, providing lightning-fast access to the data. By removing repetitive HTTP queries to the server, this also prevents server overload. Since the attackers won't be able to determine your original IP address, CDN also serves as the first line of defense against DDoS attacks and cyberattacks. There are numerous CDNs on the market, including Cloudflare, Key CDN, and others.
Optimize your website for mobile devices: More people are using their mobile phones to access the internet. For an e-commerce business, having a mobile-friendly website may not be sufficient. In fact, having a platform-specific software would be a terrific approach to manage the yearly traffic spike. It's possible that a consumer won't need to scroll or zoom in too much to make a purchase seamlessly. Numerous tools exist that may evaluate and provide reports on whether a specific website is mobile-friendly or not. For your e-commerce website, tools like Google's Search Console offer actionable insights.
Prioritize improving customer service: An increase in website traffic would need more work on your company's backend. There will be a huge increase in consumer inquiries and the need for order resolution. It might be wise to increase customer service at busy times. A website's FAQ section can help reduce a lot of user inquiries. A higher conversion rate would result if the website could respond to their questions. Additionally, dealing with a greater number of consumers can be made easier by offering live chats and rapid email responses to their issues.
Simplify the checkout process: A variety of checkout process-related problems, such as a difficult checkout, a website crash, a lack of payment options, an inadequate shipping policy, etc., are to blame for over 70% of abandoned cart rates. Additionally, adding too many pages makes your website bigger and takes longer to load. Reducing the procedure to a few simple steps is a fantastic idea. A quick buy button adjacent to the item can save customers' time and prevent server overload.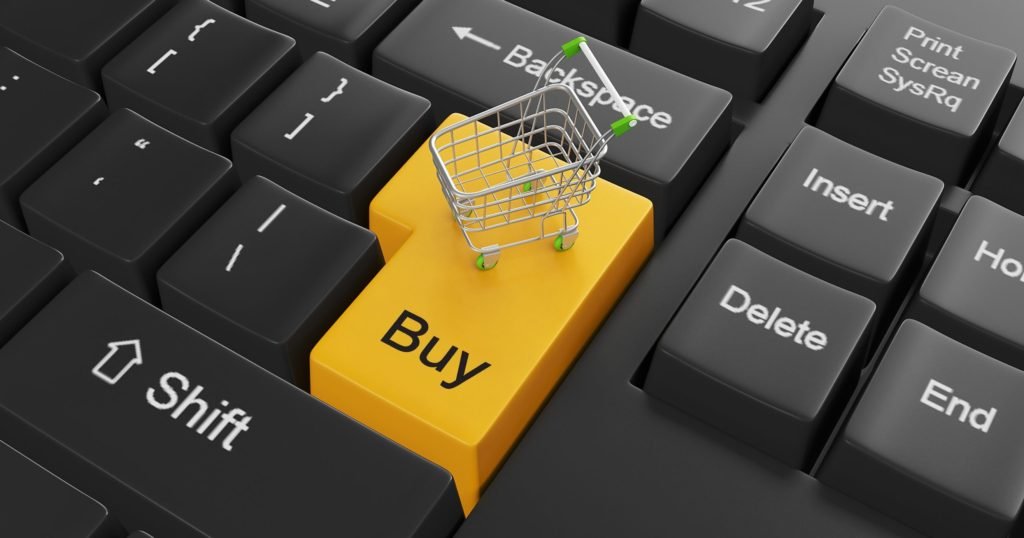 Delaying the necessary changes until the last minute might not be a wise idea.
Capitalizing on the seasonal spike in traffic for your e-commerce website involves a lot of hurdles. Even though the holiday season has a lot of potential, if done incorrectly, it may cause more harm than good. Downtime-prone websites or hazards to insecure financial transactions may harm the company's reputation.
An ideal step in preparing your website for traffic is to select a complete package -hosting & managing, which can assist you in smoothly handling the seasonal traffic. To manage any traffic for an e-commerce website, you can easily ramp-up resources as needed.